Magic Pawnshop
Brighten up the adventuring industry at Magic Pawnshop and run a store where human lives are more important than profits! Cultivate relationships with your diverse customers, listen to their outlandish tales, and give them advice and supplies to take along. Build a loyal community and change the adventuring business as we know it for the better. Now is the time!
! Attention ! Important notice for all members of the Adventurist™ family:
Pawnshop owner Featris Iagues is suspected of spreading dangerous misinformation, distributing uncertified weapons, and harboring criminal ex-ads. Adventurers who are spotted in this individual's store or carry her merchandise will face serious corrective action*.
- John XCVII, Leader and Family Head of Adventurist™
*More specifically: the downgrading of the adventurer's ranking, the temporary exclusion from adventuring campaigns, the freezing of all property assets, and, in particularly serious cases, irrevocable expulsion from the Adventurist™ family and all related organizations. Paid and verifiable attendance at Adventurist™ seminars with certified providers is mandatory in order to apply for the reversal of individual sanctions.
Right now, we are in an early development phase, so there is no prototype to play yet, but we would love your feedback and suggestions. On Discord, we share all steps of the game's development with you and you can influence it greatly!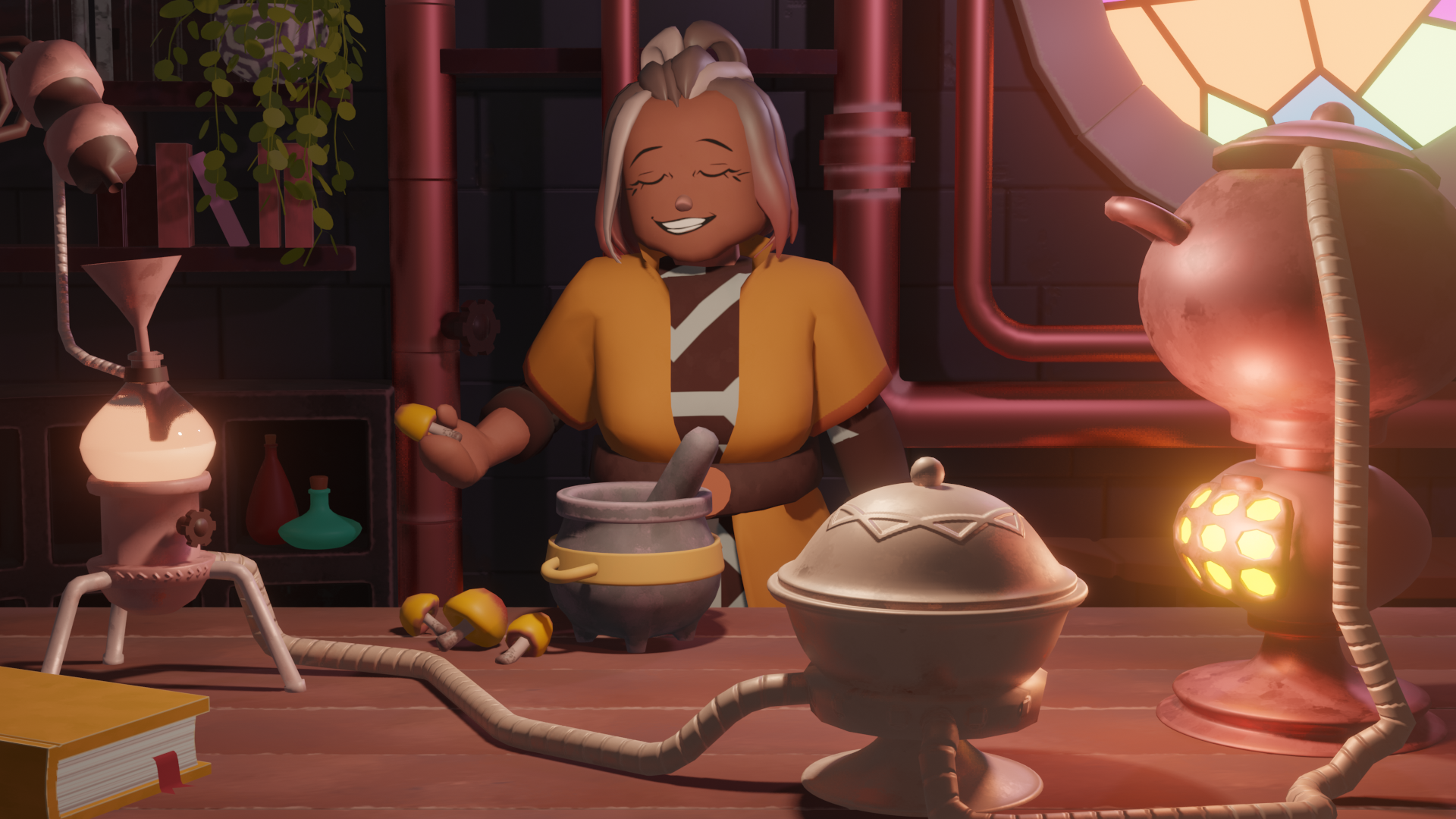 Magic Pawnshop is for players who crave feel-good games with depth, it offers a lovingly crafted narrative world with wonderfully complex characters full of hope and energy. Unlike traditional Shopkeeper games, which primarily revolve around the financial side of being a shopkeeper, Magic Pawnshop is dedicated to the social and narrative aspects, allowing players to bond with their recurring clientele and have an impact on the world around them little by little and with a healthy dose of revolution.
---
| | |
| --- | --- |
| | A thought-provokingly different way of looking at RPG conventions |
| | Meaningful relationships with endearing characters |
| | Positive, comforting, charming, satirical |
| | A unique musical fusion of modern genres and historic instruments |