Adventurers' Advocate
... is a narrative fantasy puzzle game where you play as Featris, a kind-hearted shopkeeper in her 50s. You plan quests for your customers using a magic puzzle board that has you strategically manipulating movable pathways to your advantage, while collecting resources and information on the whereabouts of your estranged daughter. A cozy stay-at-home adventure with plenty of food for thought.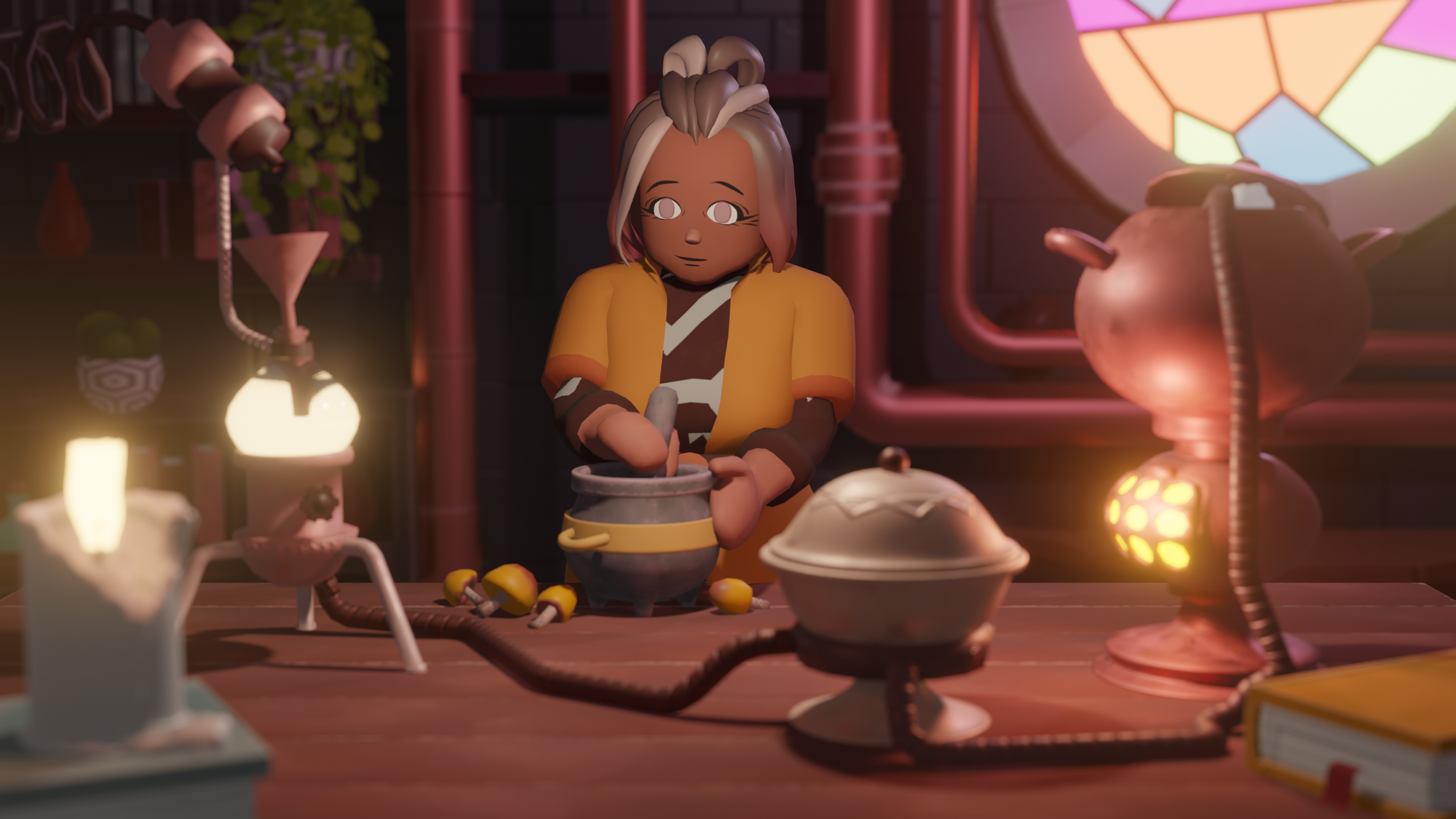 Right now, we are in an early development phase, so there is no prototype to play yet, but we would love your feedback and suggestions. On Discord, we share all steps of the game's development with you and you can influence it greatly!
---
A Magic Puzzle Board
Help your clients solve problems both mundane and life-changing with Featris' own special in-game USP!
Amiable Adventurers
Have heartfelt conversations with your clientele and build long-lasting friendships!
Challenge Unjust Systems
Turn your shop into a cosy oasis amidst the harsh capitalist adventuring industry. Lives are sacred, money ain't!
Modern Medieval Soundtrack
Lute Pop and Hurdy-gurdy Bossa Nova accompany your stay in the world of Cerato!